MyDVDCatalog.com

SHARE COLLECTION FEATURE
MyDVDCatalog.com is proud to present our new feature, SHARE COLLECTION. With this new feature you can share your entire DVD Collection with anyone. All included when you download any of our apps. You have two options with the SHARE COLLECTION FEATURE. You can share your entire collection with everyone in the world, or you can share it with only a few people. See attached screen shots below. To share with everyone, just check the SHARE checkbox in the User profile menu option after you login to mydvdcatalog.com. To limit your collection to only selected people, you would simply enter a share code that you can email to any of your friends or people to who you want to view your collection. Enjoy our new feature!
View our Demo Shared Collection
HERE!
---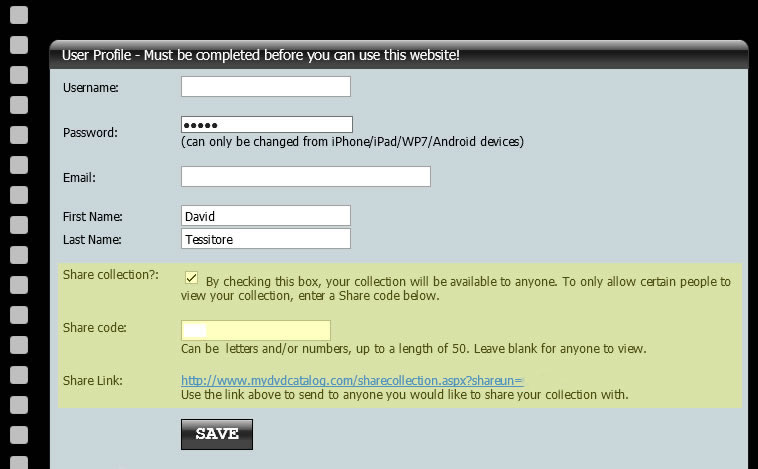 ---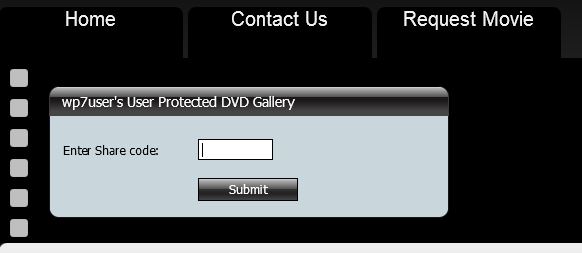 ---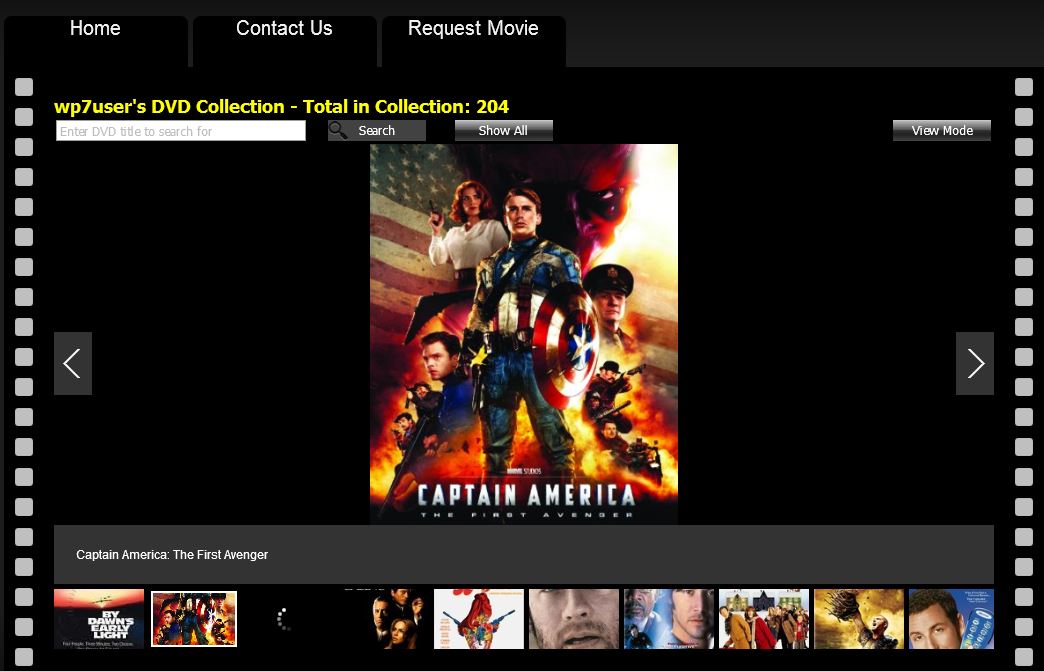 ---